Contractor Online Marketing and Brand Development Solutions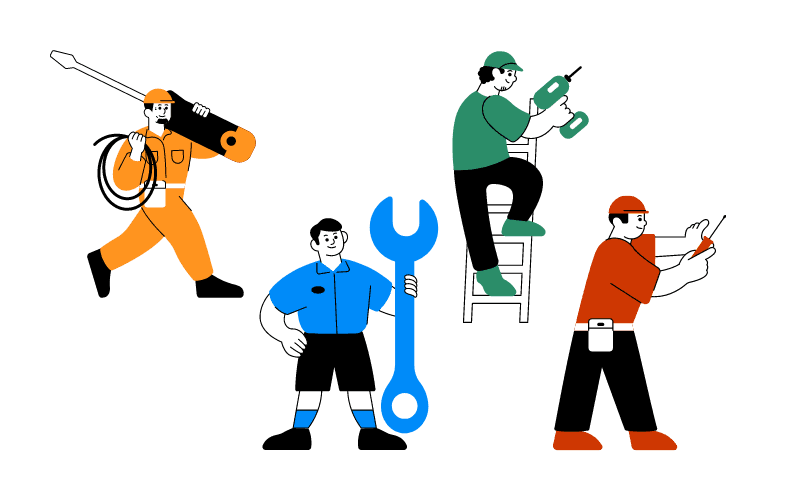 Expand your online influence and develop assets you own and control with Dicio Media.
Where To Look For Your Ideal Client Online
93% of internet searches start with a search engine. Google alone process over 64k searches per second. This is where customers are actively looking for products and services. There are 3 main ways to be found on search engines. Search engine optimization (SEO), Google Ads, and Google My Business (Google Map Listing). Having your company assets listed on the front page of search engines will increase leads, expand online influence, and results in more closed business and projects.
93% of internet searches start on a search engine
There are over 302 million Facebook users in the US. Customers are not actively searching for products or services on social media, but react well with the right creatives and helpful information. Keeping an active business page and Facebook ads can increase your audience and connect to your online community. Build a relationship with your ideal clients on social media organically or paying for ads.
Number of Facebook User in US
2021 US Population 331 Million
Chances are your ideal clients are online and the best way to find them is search engines and social media. Developing a customer profile is vital to determining the best marketing options on how to find them, where they are looking, what questions they have, and how to connect. Find potential customers and guide them to happy paying customers.
A website is a digital business card, company tool, and sales excellerator. The foundation of your online marketing assets.
Start Building Your Online Brand with Dicio
Online Marketing Foundations and Branding
Where are you in the online marketing process?
We keep up with the latest "trends" that come around, but that is all they are is "trends" that come and go. We take the proven way with data driven strategies for local contractors marketing to homeowners, business owners, property managers, real estate agents, and property investors. Here are the basic concepts we use for success.
Branding: Contractor Logo Design
Graphic Design, Copywriting, Messaging, and Positioning
Online Assets: Contractor Website Design
Website, Google My Business, Social Media Pages
Your website is the center piece, most efficient tool, and the platform that brings all the others together.
When you build a website with helpful content, and posture in a position of authority in your area of expertise, then customers will be compelled to contact you in their time of need. Be the contractor they call.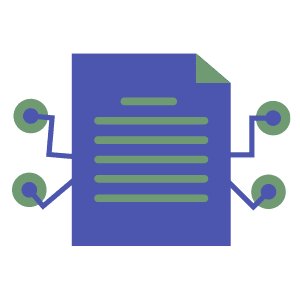 The map pack on Google is a huge source of leads for any local services provider. How often do you use the Google map pack on your phone to find what you are looking for?
Google My Business listing works with the website so your customers can find you on a local level.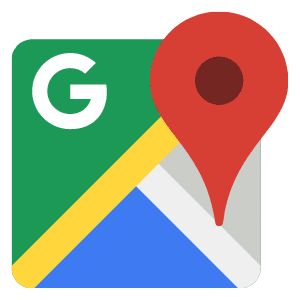 Social signals are the most important signals at the beginning of an SEO strategy. Facebook, Instagram, YouTube, Twitter, and others are great source to teach others in your online community what you do and why you do it.
Introduce yourself to your neighbors that need your help and show them your website.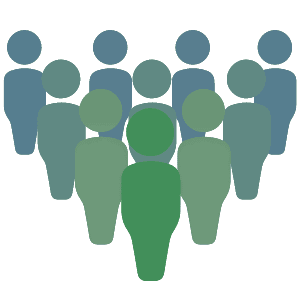 The Tortoise and the Hare: Investment Types
-Organic is a process that builds the foundation of your online real estate and internet address. It won't get you results tomorrow, but is an investment for a stable future. Organic investment examples are SEO and Social Media Manager, and will turn into the lowest lead acquisition cost when it starts snowballing.
-There are many online paid ad types available, but we focus on Google and Facebook for different reasons. With a well put together website you can guide traffic to your company assets home page, landing page, or relative backpage which results in higher conversions.
Organic Contractor Marketing Development
Search Engine Optimization (SEO) is ranking for "buyer intent keywords". An example is if I were a roofing company in Dallas, Texas, then I would want my company assets found for search queries such as "roofing Dallas" or "roofing company Dallas Tx". If a client is actively searching these words then that implies buyer intent. They are looking for the services you provide on search engines.
Rank Your Google My Business and Website to increase organic website traffic and develop internet influence by guiding customers to online company. Time for results depends are the market and competitors. SEO should be approached as an investment, and with a quick consolation can determine how many searches happen for relevant buyer intent keywords per month, and how invested your competitors are into SEO to out rank them.
-Keyword and Market Research
-Development Strategy and Realistic Goals
-Onsite SEO (title, descriptions, alt text, keywords)
-Backlinking Profile Development
-Website Speed, Performance, and Conversions Optimization
-Monthly Ranking and Progress Reports
SEO Services with
ZERO Cancelation Fees
Since SEO encompasses so many aspects working together we operate as a partnership. No conflict of interest during services, and a divorce has no hidden fees or cancelations. Just cooperation to facilitate all transfer requirements.
Contractor Social Media Manager
Social media is the fastest way to connect to your online local community. Having an active account, with creative and helpful post builds a relationship and expands brand awareness. The minimum is two post per week of engaging and relative post. We start with Facebook and Instagram, but expand into YouTube, Twitter, LinkedIn, Pinterest, and more.
Organic Social Media Expectations
This along with SEO will take more time than paying for ads, but results end up being at a lower cost. Every local online community response differently than others. We have a good idea of where to start with any contractor facebook organic activity.
Social Media Management Action
-Weekly Posts on Facebook and Instagram Pages
-Weekly Posts on local Facebook groups for organic leads
-Monthly Updates and Reports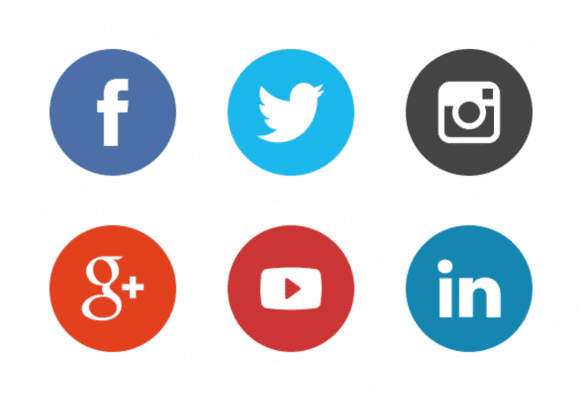 Paid Advertising Campaigns
Setting up a Contractor Google Ad Campaign for success starts with the keyword research, geographic fencing, and where the traffic will be sent to. The home page can work for many cases, but you often see the best conversions when you send traffic to address a specific need, request, or keyword group. Just like with SEO, Google ads on search engines result in the best quality leads, people actively searching for your services.
Google ads can generate leads within the first 24 hours of running and will produce better quality leads than facebook, but usually (not always) at a higher ad cost per click than Facebook. With A and B split testing strategy we recommend 1k clicks before significant ad change unless issue detected.
Google Ads Campaign Actions
-Keyword & Market Research
-Setup Landing Page (If not Home)
-Connect Google Analytics to Google Ads Manager
-Setup Ad Campaign (A and B split test= 1 campaign)
-Run A & B Split Campaign Test for 1k Clicks
-Analyze and Optimize from Data and Run Again

Guide Actively Searching Customers to
Your Website
If you are looking for high quality leads and quick results then nothing there is nothing better than Google Ads to jump start your online sales.
Facebook and Instagram are a great place to build rapport and develop a relationship with any online community. Many users are not actively searching for your services here, but when the need arises your company will remain relative to potential customers using social media in your area.
Facebook Ads Expectations
The primary focus in social media is to expand brand awareness and increase customer engagement. A result of this focus is customer acquisition. Leads from Facebook are often of lower quality (people don't actively search for services on Facebook) so with that in mind the best strategies for contractor Facebook ads is often to be helpful and provide good accurate information in your area of expertise. It can be a timing thing too, as a roofer a Facebook Ads campaign after a hail storm can pay huge especially if you have a landing page for hail damage. For HVAC when it starts heating up in the south an ad campaign can jump start your season, or promote customers to signing up on maintenance programs. There are plenty of avenues to optimize results.
Facebook Ad Campaign Actions
-Create, Add, and Share Content Folder
-List ideas for ad campaigns specific to needs
-Define ideal customer audience
-Draft Facebook ad plan and budget
-Write ad and design Creative
-Run ad campaign for 14 days before adjustments
Connect to Your Online Community
See What Some Of Our Clients Are Saying...
How We Help Contractors: Dicio Services
Marketing Foundations & Branding
Answer the questions that help define your brand.
Custom Logo Design in 3-4 days, customer satisfaction or money back.
Develop website for company needs. Usually 1- no more than 2 months for completion.
Let's Optimize Your Existing Website for SEO
Rank for buyer intent keywords which results in lowest acquisition cost per lead.
Connect to local community through Facebook and Instagram by weekly eganging post.
For best quality leads with quick results. People are actively looking on search engines for services.
Low ad cost and increased leads. Start filling up your CRM quickly with Facebook ad campaigns.
Building Contactor Brands Online Start with a
FREE Consultation and Strategy
There are so many factors and every business needs are different. We want every business owner to know all their options, whether you partner with Dicio Media or not. A quick phone call can generate a strategy for your company and you decide if it is right for you.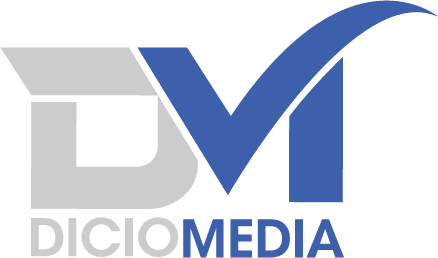 The answer to online growth and stability is investing in your online assets. Partner with Dicio Media to start developing your companies online real estate.